Follow Peter on twitter: http://twitter.com/peterfacinelli
Follow Peter on youtube: http://www.youtube.com/user/peterfacinelli
The Official Website of Peter Facinelli: http://peter-facinelli.com/
Follow me on youtube: http://www.youtube.com/user/Carlislesbeloved?feature=mhum
Follow me on twitter: http://twitter.com/#!/ArwenEvenstar2
Follow my blog: http://carlislesgirl.tumblr.com/
He's our favorite doctor! :D
Carlisle Cullen
Fitch Cooper
He's loving husband ~Peter makes us believe that true love exists - all of us~
He's loving father :)
He's dedicated to charity work ~Peter taught us the importance of caring~´
And we appreciate you Peter for doing that! :)
He always has time for his fans, for us! We love you Peter! :)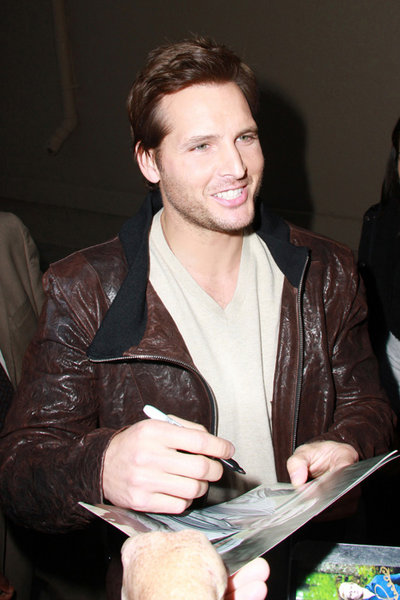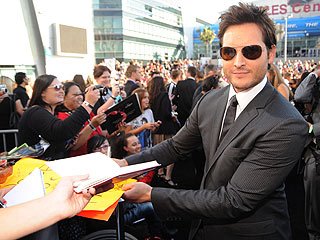 ~He has left his mark permanently on our hearts and our memories~
~He's like a best friend~
~His eyes make the stars look like they no longer shine~
LOVE PETER FACINELLI!
~~Peter's birthday~~
THANK YOU PETER, YOU'RE DEAR TO US! :D
Peter's Youtube videos :) Few of my favorites. :D
Funny Peter Facinelli Moments 
Part 1
http://www.youtube.com/watch?v=at9SU1T0wl8
Part 2
http://www.youtube.com/watch?v=_gOxsuMb8Q4
Part 3
http://www.youtube.com/watch?v=18bEYGc7YZQ
Part 4
http://www.youtube.com/watch?v=uVhyuKOv4rc
Peter Facinelli On The Twilight Saga: New Moon
-> Peter thanks his fans at the end of this video!
I think it was really sweet from him. :D
http://www.youtube.com/watch?v=IMiC4bvS1BU
Peter Facinelli & Elizabeth Reaser - Peter plays
La Bamba on Guitar Lopez Tonight (Twilight's got talent)
-> Peter plays guitar very well. :D
http://www.youtube.com/watch?v=yw4_XCa_aNA
I don't own these pics - I found all by google.fi -> image search!
Thanks for all those who supported Peter! :)
-Sarah
Peter Facinelli

Peter Facinelli has established himself as one of Hollywood's most sought-after actors with distinctive and impressive performances.

Facinelli was recently seen starring as Dr. Carlisle Cullen, the altruistic patriarch of the Cullen clan, in the blockbuster feature films, Twilight and The Twilight Saga: New Moon for Summit Entertainment. The studio's Twilight film franchise is based on Stephenie Meyer's #1 New York Times bestselling series about a Romeo & Juliet- style romance between a mortal and a vampire. Both films broke multiple box office records. Twilight earned the 2nd biggest opening day for a non-sequel, behind only Spider-Man, and opened at #1 in 23 international territories. The Twilight Saga: New Moon shattered the records for opening day and midnight showings. In addition, with $142.8 million its opening weekend New Moon earned the third highest-grossing opening behind only The Dark Knight and Spider-Man 3 and the biggest of 2009. Facinelli will reprise his role in The Twilight Saga: Eclipse, the third film based on the blockbuster book series. Directed by David Slade, the film will be released on Wednesday, June 30, 2010.

Facinelli also stars opposite Edie Falco in Showtime's critically acclaimed new comedy series "Nurse Jackie". Facinelli appears as Dr. Cooper, a handsome golden boy afflicted with a quirky variation of Tourette's Syndrome. "Nurse Jackie" was recently named one of the American Film Institute's Top Ten TV Shows of 2009 and was also recently nominated for a 2010 Writers Guild Award in the "New Series" category. The show was picked up for a second season the day after the series premiere aired. Season 2 of "Nurse Jackie" will premiere on Monday, March 22nd at 10:00PM on Showtime.

Facnielli was also recently seen starring opposite Matthew Broderick and Brittany Snow in the dramedy, Finding Amanda, which premiered at the 2008 Tribeca Film Festival.

His portrayal in The Big Kahuna as a Bob Walker, a devout Baptist whose strong religious beliefs bring him into sharp conflict with his older and more cynical colleagues, earned Facinelli rave reviews. Also starring Kevin Spacey and Danny De Vito, the film premiered at the 1999 Sundance Film Festival and was also accepted at the Toronto Film Festival that year. His additional feature film credits include The Scorpion King opposite Dwayne 'The Rock' Johnson, Penny Marshall's Riding in Cars with Boys opposite Drew Barrymore, a starring role in Walter Hills' sci-fi thriller Supernova with James Spader and Angela Bassett, Can't Hardly Wait opposite Jennifer Love Hewitt, Dancer, Texas Pop. 81 with Breckin Meyer, and Foxfire opposite Angelina Jolie.

Facinelli was recently seen in a recurring role on "Damages", FX's award winning legal thriller starring Glenn Close. The show's first season finds Patty Hewes (Close) attempting to win a class-action lawsuit against the former CEO of a corporation (Ted Danson). Her entire case hinged on the concealed testimony of Gregory Malina, portrayed by Facinelli. His additional television credits include a starring role in McG's sexy one-hour drama "Fastlane" and a recurring role as a promising art student and love interest for Lauren Ambrose's character in the award winning HBO Series "Six Feet Under." Facinelli shared the cast's 2005 nomination for the SAG Award for Best Ensemble in a Drama.

Facinelli was born (November 26 1973) and raised in New York, and attended NYU's Tisch School of the Arts. He currently resides in Los Angeles with his wife and three daughters.

More about Peter's childhood:

Facinelli grew up in Ozone Park, Queens, the son of Italian immigrants, Bruna, a homemaker, and Pierino Facinelli, a waiter.[2] Both of his parents are from Val di Non which is located in the province of Trento in Trentino-Alto Adige region in Northern Italy. His father is from Revò, meanwhile his mother is from Spormaggiore. They emigrated to the USA with the objective of improving their economical status.[3] He was raised Roman Catholic[2] and attended St. Francis Preparatory School in Fresh Meadows, New York.[4] He studied acting at the Atlantic Theater Company Acting School in New York City; his teachers there included William H. Macy, Felicity Huffman, Giancarlo Esposito, and Camryn Manheim.

Fun to know about Peter :)

Peter Facinelli: On an everyday basis, I'm just pretty casual. I like to get dressed up for a party, but I never want to be a suit guy. Suits are to stuffy for me.

Peter: I was a heartthrob? Someone should have told me! :D

Peter's last name is pronounced "Fach-inelli", not "Fass-inelli".

Source: http://www.tv.com/peter-facinelli/person/28072/trivia.html
Peter Facinelli at the red carpet on MTV Movie Awards 2011
25 things you don't know about Peter
Peter Facinelli, 37, (Nurse Jackie's season finale airs on Showtime June 20 at 10 p.m.) shares the 25 things you don't know about him with Us Weekly.

1. I prefer Coffee Bean over Starbucks -- annoying because there are way more Starbucks.

2. I have two middle names.

3. I am addicted to my iPhone. Damn you, Steve Jobs. And when does the next one come out?

4. I was fifth runner-up on the third season of American Idol. (Not really, but do you really remember who was?)

5. I was a father at 22.

6. I love '70s movies.

7. My father once waited on my favorite actor, Paul Newman. He made a photocopy of his credit card signature for me so he wouldn't have to ask for his autograph.

8. My favorite hobby growing up was TV. Especially The Smurfs.

9. My oldest sister had the coolest Smurf collection. I stole it and gave it to my daughter. Only because I wanted it.

10. I don't watch football, which is very unmanly to admit. Er, I mean, go Giants!

11. I missed Oprah's final episode. Yes, just got my manhood back!

12. If aliens exist, I hope they clean up our Earth, bring a cure for cancer and also not eat us.

13. My poker face has been known to kill small pets.

14. I studied pre-law my first year of college.

15. I trained myself to fall asleep on planes pre-takeoff.

16. I have two motorcycles that I don't ride enough.

17. I don't remember my dreams.

18. I did a past-life reading once. I asked if I'd been Elvis Presley. They said no. I stopped the reading. They were obviously a fake.

19. Beach or snow? I'd pick beach.

20. My mom and dad were born in Italy and have the cutest accents.

21. Before I studied acting at NYU, I had the thickest New York accent. "Carlisle" with a Queens accent would have never worked.

22. I'm a dual citizen of Italy and the United States.

23. I rarely watch TV, but I'm always on my laptop.

24. My first job was a paperboy.

25. I shot the sheriff. But I didn't shoot the deputy.
~SUPPORT~