Elly
Age:19
Single: Yep but checking out a guy
Human
Favorite Song: Angels On the Moon- Thriving Ivory
Mood: Random
Children: 2 Little Cuties
Lilly
Age:17
Single: Yes i Am :)
Werewolf
Favorite Song: Blah Blah Blah-Ke$ha
Mood: Broken
Children: None And Thank God!
Beta
Wolf Form
Emily
Age:17
Single: No taken By Hunter
Werewolf
Favorite song: Black clouds upon Us- Dethhlok
Mood: Sexy
Children: None
Alpha of Werewolfs


Wolf Form
Megan
Age: 18
Single: Yes
Vampire
Favorite song: 1000 Miles- Vanessa Carlton
Mood: Single thats My Mood!
Children: None
Kellie
Age:18
Single: Hell Yeah
Vampire
Favorite song: Sex Theapy- Robin Thicke
Mood: Sweet
Children: None
Leader Of The vampires
Hannah
Age: 17
Single: Single
Vampire
Favorite Song: Don't forget- Demi Lovato
Mood: Caring
Children: None
Selena
Age: 18
Single: Yah :(
Human
Favorite song: Your Love Is my Drug- Ke$ha
Mood: Happy
Children: None

Hannah: My Dorkey Friends!!!



Thaila
Age:16
Single: yes


Favorite Song: Through The Trees- Low Shoulder
Mood: sad
Children: Im Only 16!
Goddess Of: Water: Earthshaker and stormbringer Daughter Of the Sea God
Father: Poseidon
Uncle: Hades, Zeus
Grandma : Rhea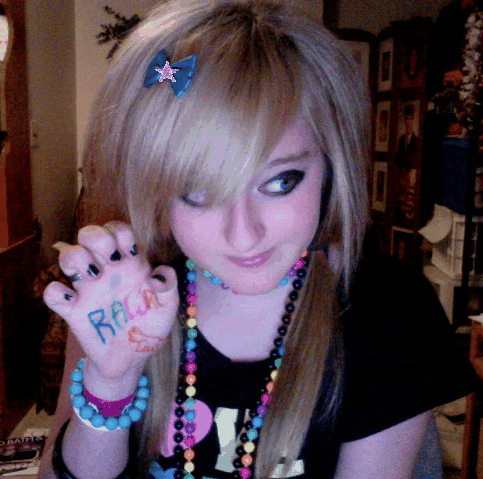 Couples <3



Hunter And Emily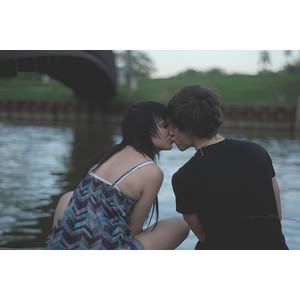 MyHotComments

Hannah: Hard To Belive Elly Just Bought This House
Elly's Room
Hannah's Room
Kellie's Room
Selena's Bedroom
Mom And Dad!
´´´´´´´´´´´´´´´¶¶´´´´´´´´´´´´´´´´´´¶¶ ´´´´´´´´´´´´¶¶¶¶´´´´´´´´´´´´´´´´´´´´¶¶¶¶ ´´´´´´´´´´´¶¶¶¶¶¶´´´´´´´´´´´´´´´´´´¶¶¶¶¶¶ ´´´´´´´´¶¶¶¶¶¶¶¶¶´´´´´´´´´´´´´´´´´´¶¶¶¶¶¶ ´´´´´´´´¶¶¶¶¶¶¶¶¶¶´´´´´´´´´´´´´´´´¶¶¶¶¶¶¶ ´´´¶¶¶¶¶´´´´´´´´´¶¶¶¶¶´´´´´´´¶¶¶¶¶´´´´´´´¶¶¶¶ ´´´¶¶¶¶´´´´´´´´´´´´¶¶¶¶1´´´¶¶¶¶$´´´´´´´´´´´¶¶¶¶ ´´¶¶¶¶¶´´´´´´´´´´´´´´¶¶¶¶´´¶¶¶$´´´´´´´´´´´´´´¶¶¶ ´´¶¶¶¶¶´´´´´``´´´´´´´´´¶¶¶¶¶´´´´´´´´´´´´´´´´¶¶¶ ´´¶¶¶¶¶´´´``´´``´´´´´´´´´¶¶´´´´´´´´´´´´´´´´¶¶¶¶
´´´¶¶¶¶´´´´´``´´´´´´´´´´´´´´´´´´´´´´´´´´´´´¶¶¶´
´´´´¶¶¶¶¶´´´´´♥♥´ ANGEL ´♥♥´´´´´´¶¶¶´´
´´´´´¶¶¶¶¶´´´´´´´´´´´´´´´´´´´´´´´´´´´´´´¶¶¶´´´
´´´´´´´¶¶¶¶¶´´´´´´´´´´♥´AND´♥´´´´´´´´´¶¶¶¶´´´´´
´´´´´´´´´¶¶¶¶¶´´´´´´´´´´´´´´´´´´´´´¶¶¶¶´´´´´´´
´´´´´´´´´´´¶¶¶¶¶¶´´´´♥´Devil´♥´´´¶¶¶¶¶´´´´
´´´´´´´´´´´´´¶¶¶¶¶¶´´´´´´´´´´¶¶¶¶¶´´´´´´
´´´´´´´´´´´´´´´*¶¶¶¶´´´´´´´¶¶¶¶´´´´´´´´
´´´´´´´´´´´´´´´´´¶¶¶¶¶´´´¶¶¶¶¶´´´´´´´´´
´´´´´´´¶´´´´´´´´´´´¶¶¶¶´´¶¶¶¶¶¶¶¶¶¶¶´´´´´´
´´´´´¶¶¶´´´´´´´´´´´´¶¶¶¶¶¶¶¶¶¶¶¶¶¶¶¶¶¶¶¶¶´´´´´
´´´´¶¶¶¶´¶¶¶¶´´´´´´´´¶¶¶¶¶´´´´´´´´´´¶¶¶¶¶¶¶¶´´
´´´¶¶¶¶¶¶¶¶¶¶¶¶¶´´´´´´¶¶´´````````´´´¶¶¶¶¶¶´
´´¶¶¶¶¶¶¶´´´´¶¶¶¶¶´´´´´´´´´´´´´´´´´´´¶¶¶¶¶¶´´´
´´´´¶¶¶¶¶´´´´´¶¶¶¶¶¶¶´´´``````´´´´´¶¶¶¶¶¶´´´´´´
´´´´´´¶¶¶´´´´´´¶¶¶¶¶¶¶¶¶´´´´´´´¶¶¶¶¶¶´´´´
´´´´´´´´¶´´´´´´´´¶¶¶¶¶¶¶¶¶¶¶¶¶¶¶¶¶´´´´´´