TWILIGHT OATH~
I promise to remember Bella
Each time I carelessly fall down
And I promise to remember Edward
Whenever I'm out of town
I promise to obey traffic laws
For Charlies sake of course
And I promise to remember Jacob
When my heart fills with remorse
I promise to remember Carlisle
When ever I am in the Emergency Room
And I promise to remember Emmett
Every time there's a huge boom
I promise to to remember Rosalie
Whenever I see something that holds pure beauty
And I promise to remember Alice
When I'm at a mall and a cute outfit spots me
I promise to remember Renesmee
When I see that beautiful bronze hair.
And I promise to remember Esme
When someone tells me they care
I promise to remember Jasper
Whenever my stomach isn't curled
And I promise to remember the Volturi
When someone speaks of dominating the world
Yes I promise to love Twilight
Wherever I may go
So that all may see my obsession
Because I know what the Twilighters know.
Twilight isn't an obsession...
it's a way of live you know............
Visit Twifans
Bella, Jacob and Edward :
Edward and Bella: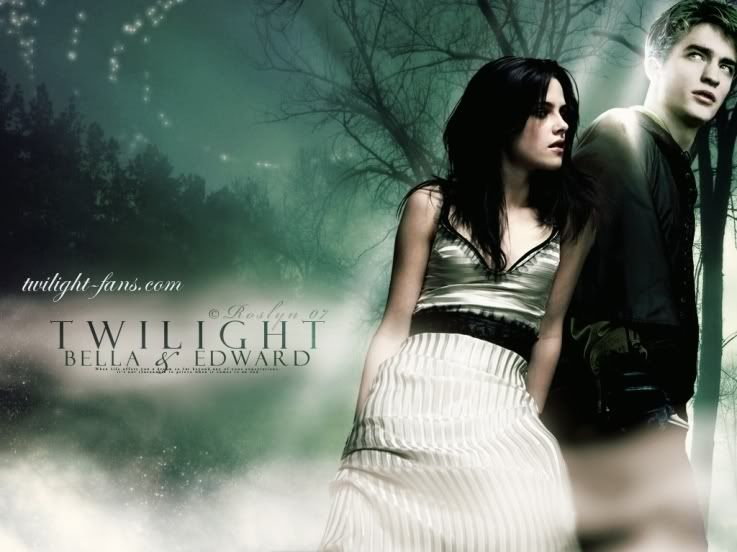 The Cullen Clan:
Renesmee and Wolf Jacob:
Renesmee and Bella:
Bella and Edward kissing from New Moon trailer:
Bella holding Renesmee: