Dakota Fanning and other stars of young Hollywood are participating in a Stand Up to Cancer PSA and TV awareness program. Dakota narrates that PSA and participates in a vignette.
According to the Stand Up to Cancer press release: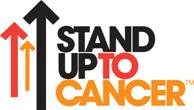 "
Change the Odds" puts cancer into perspective as a disease everyone must stand up to.
Through eight vignettes, the odds of…
Continue