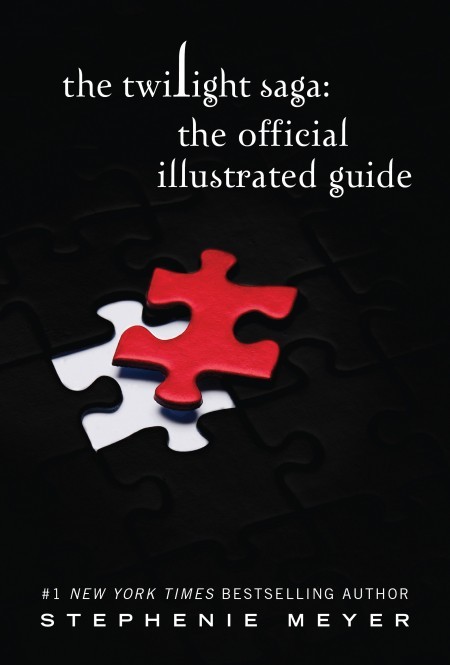 This Press release just in from Little Brown:-
Little, Brown Books for Young Readers, a division of Hachette Book Group, will host a special International Fan Event, featuring Twilight fans from around the world.  Ten fans will be chosen to have a once-in-a-lifetime intimate meeting with international bestselling author Stephenie Meyer.  The event coincides with the upcoming release of The Twilight Saga: The Official Illustrated Guide (April 12, 2011; $24.99).
The Twilight Saga: The Official Illustrated Guide provides readers with exclusive new material and everything they need to further explore the unforgettable world Stephenie Meyer created in Twilight, New Moon, Eclipse, Breaking Dawn and The Short Second Life of Bree Tanner.  The Guide also includes character profiles, outtakes, a conversation with Meyer, genealogical charts, maps, extensive cross-references, and much more.  Originally announced as "The Official Guide," The Twilight Saga: The Official Illustrated Guideincludes illustrations from several artists, including Young Kim, the illustrator behind the #1New York Times bestselling Twilight: The Graphic Novel, Volume 1.
it is awesome...i want to be one of those 10 ..lol
read the full article here...
http://www.twilightlexicon.com/2011/01/12/10-fans-from-around-the-w...