Danny J.Clayton of Australia's
www.vmusic.com.au Channel
also scored an interview with Kristen & Taylor tomorrow. Here's his tweet: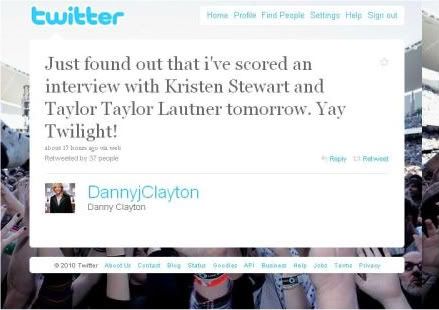 He also tweeted:
"But really, if you are a Twilight fan and want to ask Kirsten Stewart or Taylor Lautner something let me know.
"
So, pay his
twitte
r account a visit and shoot him some questions! Be sure to keep checking his site and his
youtube
account for this interview.
Source