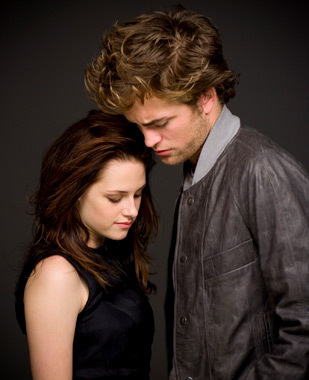 There is a rumor spreading around the internet that Rob and Kristen are on a break.
According to a source :
"Things have been a bit rocky for a while. They both have hectic work schedules, Rob in particular at the moment, and their phone calls were getting fewer and further between. They started to only see each other on set and began to drift apart until a general apathy developed."
"The excuses why they couldn't meet up basically got weaker and weaker, and Rob figured they should officially cool things off and have some time to figure out what they each want."
"There have been a few tears but the pair remain friendly. Kristen is hopeful of a reconciliation once Rob has finished promotion for his latest movie. But as things stand, they're on a break and just mates."
Do you actually believe that everyones favorite couple are on a break, and if so, would this ruin the believability between Bella and Edward on screen? 
Comment Below..
[source: google images, perezhilton.com]