Bella's Volturi Necklace Revealed in New 'Breaking Dawn' Merchandise?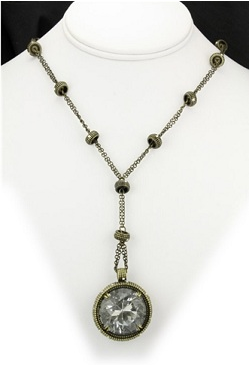 "Twilight Breaking Dawn Necklace Prop Replica – Volturis Gift Necklace"

  In Breaking Dawn the necklace is described as "a thick, gold-chained necklace with a diamond the size of a golf ball accompanied by a note saying, "I so look forward to meeting the new Mrs. Cullen in person".



See all of the new Play.com merchandise including this necklace here.
thanks to : TwilightersAnonymous