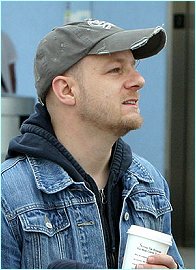 David Slade , the director of "The Twilight Saga: Eclipse", will be doing a DVD signing to celebrate the DVD release. He will be in Burbank, CA at Dark Delicacies on December 4th.
When: December 4th at 6 p.m.
What: Director David Slade signs Twilight: Eclipse (WS/2Disc or BR)
More Info: This is a numbered event and DVD must be purchased at Dark Delicacies
For more information visit the Dark Delicacies website.