Eclipse and the eyes of Edward ...
What do you think of these pictures?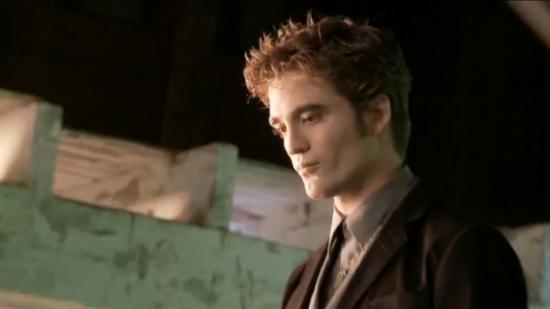 These are drawn from the Sneak Peek of Eclipse, they raise several days a lot of interest!
"A commentator on the blog has gone through the book to find that there is a sequence in history, page 305, which could explain the origin of time (and where is the necklace he wears).
"In Aro's head, he saw me at his side and Alice on the other," said Edward Cullen.
Why Edward THERE eyes red? Well could you forget that this dear Edward was not always nice ...
Remember he confessed to having killed Bella beings humains.Pendant nearly 10 years, he made his way alone to finally decide to return and stay permanently near Cullen:
"In 1927, after twice its medicine, Edward went through a period of rebellion and left Carlisle and Esme. During this period he used his telepathic powers to sniff out criminals deeply bad, for nourishment, avoiding and to kill innocent people and making the same token, the service has société.Après few years, however, he endured more than steal life, despite its noble intentions.Edward then returned to Carlisle and Esme to do more leave them "
As David Slade has done for other characters of the family, it seems he is also a little trace of the past by Edward. Besides, did you notice his costume rather 20 or 30 years.
Regarding the famous necklace, actually maybe it is one of the Volturi in 10 years it will no doubt was brought to meet them or maybe it has nothing to do ...
So for all the Fans who seemed lost, see unseat this image, no drama (if it has reason to be). Re-read just for fun Tomes different and you will see that David Slade is not denatured he has instead apparently very well read!
Please give your opinion as you!