Eonline : Who Is Celeb of the Year 2011? Vote for Leading Men, Round 1! Vote for Rob !!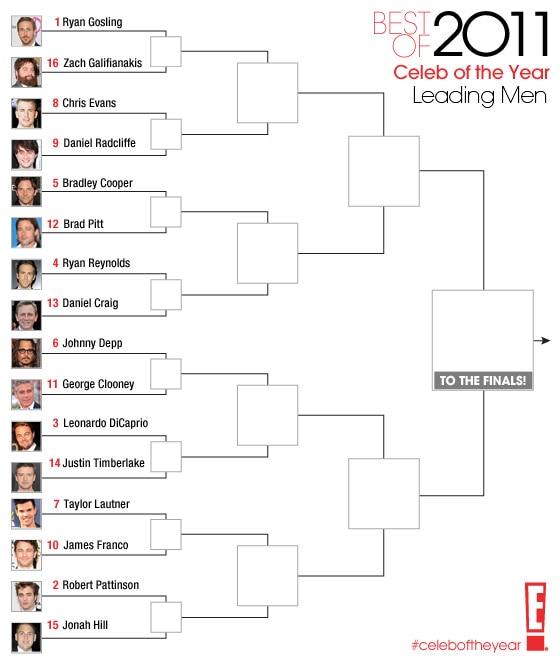 What does it take to win the title of E! Celeb of the Year? One thing's for sure: Being a box-office superstar isn't going to hurt your chances, and each of the 16 players in our Leading Men bracket has left their mark on the big screen over 2011.

Is it any surprise really that Ryan Gosling is seeded No. 1? They guy dominated both on and off the screen this year. But at the same time Robert Pattinson did get married...at least in the fictional version of his life. And while this was a standout year for Justin Timberlake in Hollywood, can he really drum up enough support to send A-lister Leonardo DiCaprio home for the year?

And remember, to show how much we love our stars, E! will donate $25,000 to the charity of the winner's choice.

Vote here