Snow White and the Huntsman panel at Comic-con!! stew will kick butt in this
Here are the live tweets and info about movie:
-they will be filming in the UK
-this will be like Lord of the Rings meets Snow White
-there will be 8 dwarfs and they plan to kill one off :/
-Kristen says Snow White is a great character, headstrong, and she's excited to use swords!
-Charlize and Kristen have only met briefly, says she thinks Kristen can give we a run for her money
-Sam Claflin says the prince isnt really his personality, but this prince isn't necessarily as charming as in other versions.
-Rupert wants to make a low budget film that is actually impressive
-Rupert loves doing down and dirty film-making, wants to get a proper budget with support from the studio, using thu
-they showed a mock-up : Not unimpressive, looks like fantastic cinematography, great effects! Awesome idea to do a mockup with other actors
-Sam Claflin is a wimp when it comes to stunts Chris Hemsworth loves stunts, Charlize pretends to be a basses but is a wimp.
-Kristen is well behaved on set jokes she takes it very seriously, Charlize says IM an OSCAR winner! I take it very seriously! (what?)
-Sam Claflin says I'm also an Oscar winner, give me 5 years! (haha!)
-Chris Hemsworth says he wanted to play the Huntsman because of Rupert, did that mockup in 24 hours, so impressive (it WAS)
-Charlize says the biggest thing in her research was to find the truth, understand the world / circumstances.z
-This won't just be a evil queen that comes in and is evil, she's like a serial killer. "watch out Kristen!"says Charlize
-Kristen says her Snow White lacks any vanity whatsoever, not remotely self concious. Not aware who she is but has a strong sense of self.
-Charlize says this film was a gift for her, says she's only as good as the people she works with.
-Charlize is excited to take the fable we all know and turn it upside down.
-Chris / Charlize originally thought it was an independent film.
-Joe Roth wanted an unknown for Snow White, but Kristen has proven herself as a big star, and wanted to give her a new great role to play.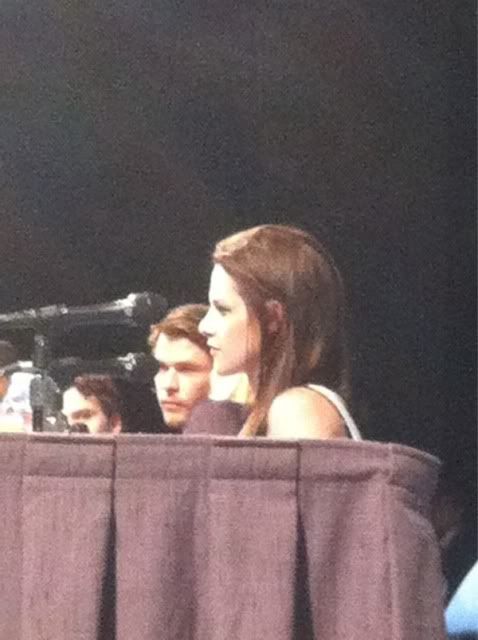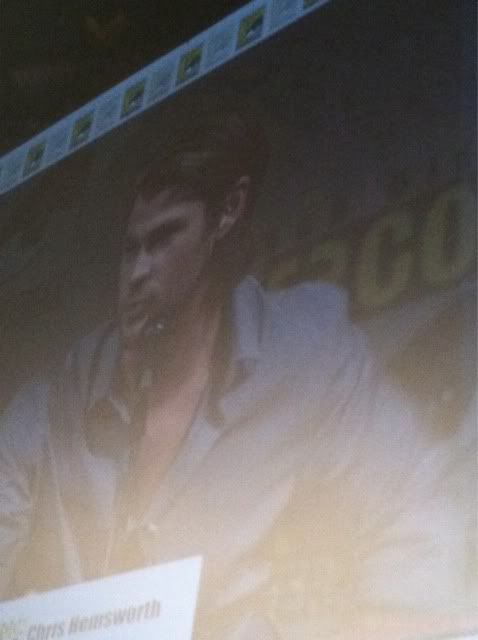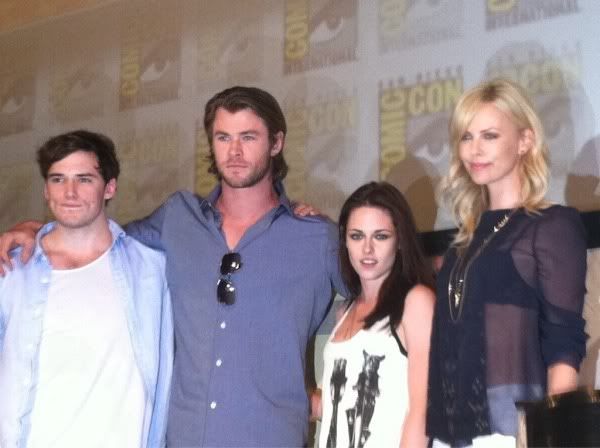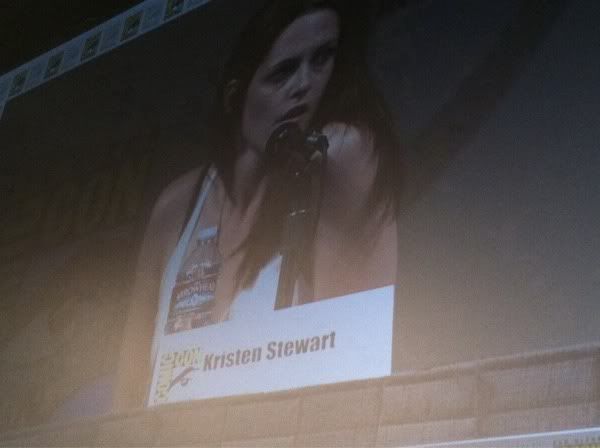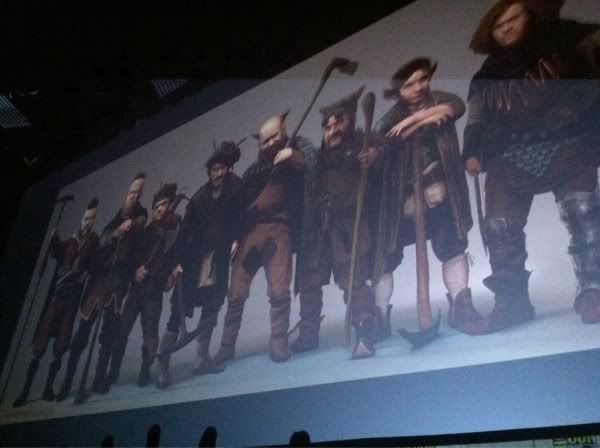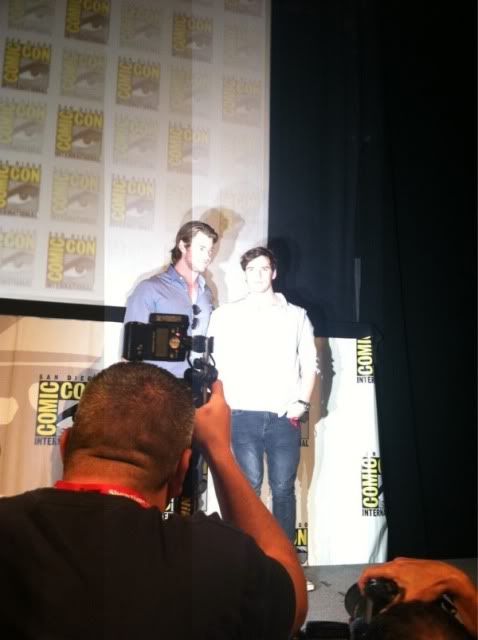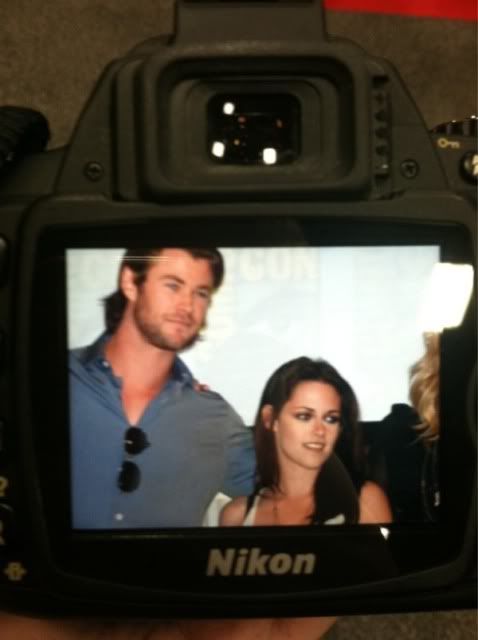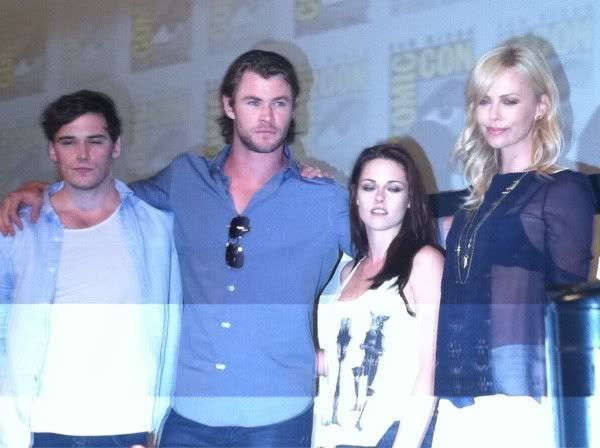 Source:
@PagetoPremiere