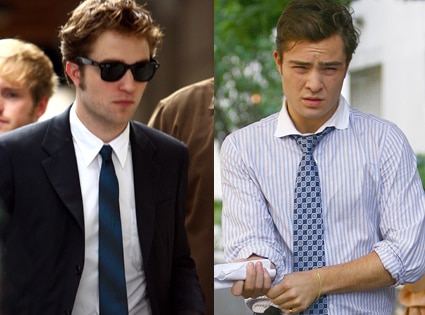 Robert Pattinson and Ed Westwick are up to their necks in neckties, and we are left to wonder whether this is a good thing or not.
Sure, the gents look dapper, but these debonair duds also keep them covered up and that's not necessarily in the public's best interest. This is summer, after all, and we expect stars to wear seasonally appropriate attire—that is, not much. Maybe a pair of flip-flops, but that's it!
So let's put it to you: Which team are you on? Suits or skins?
Source