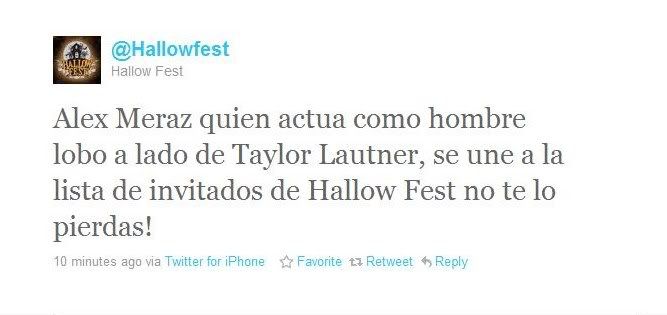 Alex Meraz werewolf who acts like a side of Taylor Lautner, joins the list of Hallow Fest guests dont miss it!
Alex will be joining The.Oh.So.Hot Charlie Bewley and Daniel Cudmore for Blockbuster Mexico is presenting the Horror/Halloween Convention HallowFest in Mexico city on October 30 and 31st.
Click photo for more info
As of right now, they are giving away an opportunity to have a date with Charlie and Daniel, but no word if Alex is being added to it.