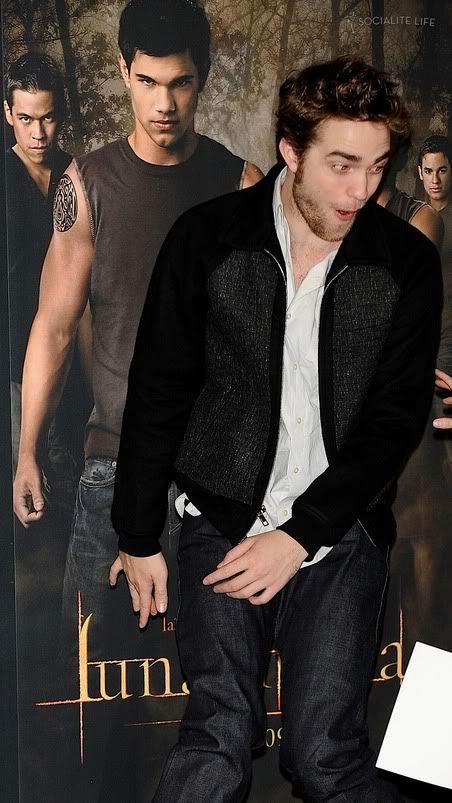 Go to
http://www.people.com/people/package/quiz/0,,20316279_20278195,00.html
and take the quiz to find out how well you know rob. if you dont want to go there the questions are in here but go there for the answers and let us know how you do. Or if you would like the answers just ask me.
Q: How much did someone pay for a kiss from Robert Pattinson at an amfAR auction?
$10,000
$20,000
$50,000
$75,000
Q: Which starlet hasn't been romantically linked to Robert?
Camilla Belle
Kristen Stewart
Emilie de Ravin
Ashley Greene
Q: What off-color topic did Robert reference when accepting an MTV Movie Award?
Being drunk
Having to use the bathroom
Having sex
Needing a shower
Q: What does Robert call his character Edward in the DVD commentary of Twilight?
Tall, dark and boring
A fussy little thing
Superhuman moron
A vampire dork
Q: What skill did Robert have to learn to play Cedric Diggory in Harry Potter and the Goblet of Fire?
Joust
Dance
Fight
Swim
Q: In the independent film Little Ashes, Robert played artist Salvador Dalí. Who is he in love with in the movie?
A poet
A painter
A sculptor
A dancer
Q: His scene for this movie ultimately ended up on the cutting-room floor. What film is it?
Macbeth
Tess of the D'Urbervilles
Vanity Fair
Pride & Prejudice
Q: Other than being an actor, what other job has Robert held?
Promoter for a music club
Model
Associate at a clothing store
None. Acting
Q: What is the name of the song Robert wrote, which appears on the Twilight CD and in the movie?
"Bella's Lullaby"
"Never Think"
"Let Me Sign"
"A Lion for a lamb"
Q: Robert considered giving up acting and focusing solely on music until he landed a role in which movie?
Harry Potter and the Prisoner of Azkaban
Harry Potter and the Goblet of Fire
How to Be
Twilight
source: People.com