I have a concern JACOB'S HAIR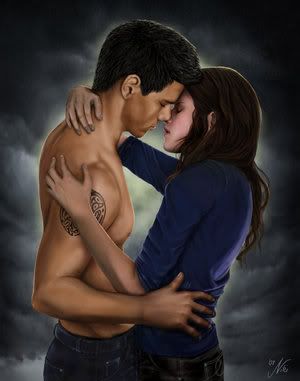 So i was Thinking,
Jacob hair in Eclipse supposed to be longer because he was letting it grow out because Bella like it like that.
Like The famous tent Scene Bella asking him why he is Furrier then others and edward answering the question, for her.
Jacob lets his hair all the way to his chin Shiny and preety.
Its just the way the book is .
P.s I don't like that Stupid spiky hair he does as Jacob is More Taylor Then Jacob.