Join Walmart 's Twitter Party and Win a copy of Breaking Dawn Pt. 1 DVD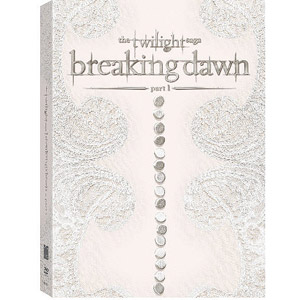 Walmart is sponsoring a Twitter party on Thursday Feb. 8 from 6 – 7 PM EST for the release of Breaking Dawn Pt. 1 and to talk about the movie.

 Walmart is providing twilightlexicon with five copies of the film to give away to those who participate in the twitter party.

Bella's Wedding Special Edition features:

the collectible wedding dress packaging

Fabric poster of Bella and Edward's big day

Music videos from Bruno Mars and Christina Perri




To help them out, they want to know what you want to discuss at the party!  Leave a comment with what you want us to tweet about and they will pick a winner at random from those of you who leave a suggestion.

All winners must be from the continental United States.
Go ahead to twilightlexicon to leave ur comments ....