Leave Your Question For Rob & David At The 'Cosmoplis' Facebook Page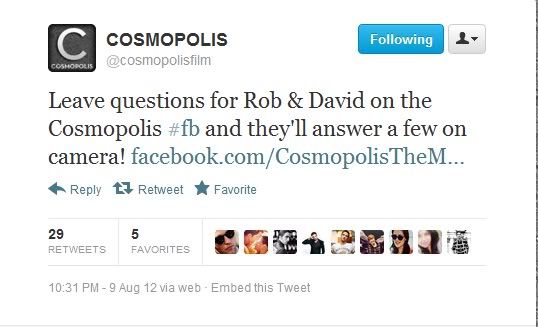 From CosmopolisTheMovieFacebook


 Get your thinking caps on! We want to know what questions you would LOVE for David Cronenberg & Robert Pattinson to answer? Leave them in the comments , and they will answer a select few on-camera right here!