Christopher Obi, is a guy who will put the voice in the trailer for SWATH , SWATH mirror and some other scenes of the film.
Here is a preview:- 
"Who will you be when faced with the end? The end of a kingdom, the end of good men...
Will you run, will you hide or will you hunt evil down with a venomous pride?
Rise to the ashes... Rise to the winter sky... Rise to the calling.... Make her the battle cry.
Let us scream through the mountains... from the forest to the chapel.... because death is a hungry mouth... and you are the apple.
So who will you be when faced with the enemy? When the vultures are circling and the shadows descend.
Will you cower or will you fight? Is your heart made of glass or with pure snow white?"
thnx to La sagarobsten
Here's the clip from Comic Con.
casting news :-
Rachael Stirling as Anna who also starred opposite Rob in 'The Haunted Airman' as Julia Jugg.
Set pics via @imoviei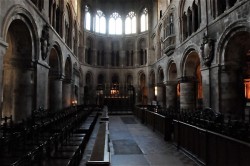 Pooratty ,
Ooo!!! Their filming @snowwhiteandthehuntsman just down the rd.Their currently filming in the lake district about 10miles out from where I live!! For snow white and the huntsman. it's all the doubles there this week. The actors and actresses are arriving next week. will do my best. Been old actors and actresses are in windsor atm. Doubles and stunt people are off o wales end of this. I own a newsagents in Ambleside and the crew members and everyone comes in here for papers cigerettes and alcohol. Lol :-) no their She shod be here end of this week cos she's in Windsor at the moment. (So Kristen could be anywhere?)yep that's totally possible most likely windsor cos that's where they filming the stars ATM. 

thnx to Robstenation