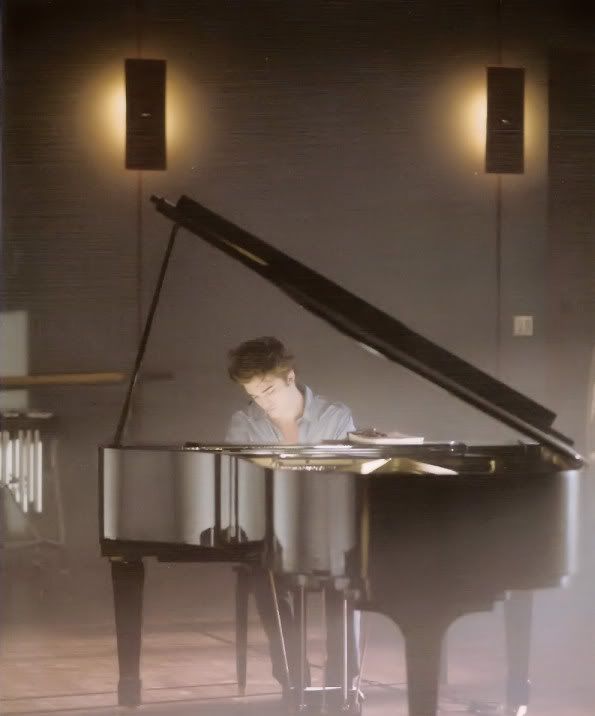 Edward playing the piano in Twilight

Back in February Carter Burwell confirmed that Rob would be playing... in Breaking Dawn Part 2.

"Just wrote "Renesmee's Lullaby" for Twilight Breaking Dawn 2, which Rob Pattinson will play on camera. The film will be released in November 2012." Carter Burwell Official Website

The old news is popping up again and @Twilightus got to ask Jack Morrissey about the information.

Re: Rob playing Renesmee's Lullaby: "This is correct. On the piano, with his daughter beside him obviously. Rob actually picked it up really quickly."
via
ROBsessed
/
RPLife