Kellan Lutz Wants to Laugh at Breaking Dawn's Birth Scene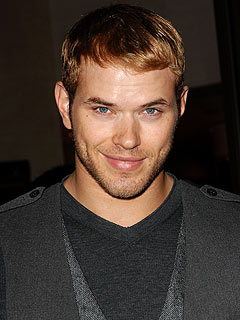 Vince Flores/Celebrity Photo
Dimples and muscles ready, Kellan Lutz is set to begin shooting the role of animal-blood-thirsty Emmett Cullen in Breaking Dawn.

"We start sometime in October and go all the way through to late April," the former Abercrombie & Fitch model, 25, tells E! Online. "I just did a [wardrobe fitting] and a contact lenses test."

And while Twilight saga fans are girding themselves for the latest installment's gruesome childbirth scene with Kristen Stewart's character Bella – screenwriter Melissa Rosenberg and director Bill Condon vow not to tone things down – Lutz wisecracked, "I think they should show it and have Emmett in the background laughing."




But, seriously, folks: "I love the way that they're showing it," the actor tells E! "I really thought that was going to be really a tough thing to show."


Kellan Lutz