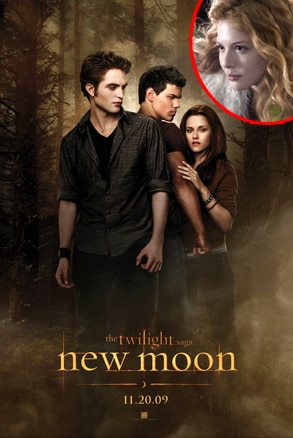 Talk about awkward.
When the publicity bandwagon for New Moon takes off at full speed come the fall, how exactly will Rachelle Lefevre and Summit Entertainment handle themselves?
First up, Lefevre has already done some advance work, including a photo spread in a major women's magazine with vampiring costars Ashley Greene and Kellan Lutz.
"They waited until all of the long-lead stuff was done before making a move," an insider says of Summit's announcement earlier this week that Lefevre was being pushed aside to make room for Bryce Dallas Howard in Eclipse.
As for doing media closer to the November release date of the flick, several insiders tell me they're not sure what will happen...
Will Lefevre play nice and not talk trash about Summit? Or will she ask to be excused to avoid the inevitable and uncomfortable questions about being canned.
How about Summit—will the suits demand Lefevre play ball? Or, more likely, will they shut her out?
In the end, Lefevre should do as much media as she can. No need to rehash the not-so-nice relationship she has with Summit, because she already said enough earlier this week in her now-notorious statement blasting the studio.
Ms. Lefevre should milk as much as she can from her remaining time as part of the Twilight family.
"She's not in New Moon that much," a source said. "It's not like she was getting huge media requests. But now, with all the controversy, she's going to be wanted a lot more."
source