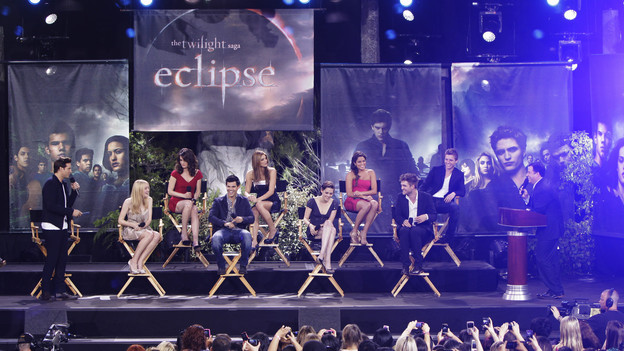 Well kiddies, either set those DVR's or grab a bowl of popcorn because tonight is Jimmy Kimmel Live: Total Eclipse of the Heart.
We have already seen the clip were Jimmy says, "I feel like I've been preparing for this show for my whole life" as a lead in for what is to come and we have already seen a couple pics, so to say the least, it should be a fun show.
The actors who will appear in the episode include Kristen Stewart, Robert Pattinson, Taylor Lautner, Peter Facinelli, Dakota Fanning, Nikki Reed, Elizabeth Reaser, Ashley Greene, Xavier Samuel, and Bryce Dallas Howard.
This was filmed on the 14th but is airing tonight on ABC at 10pm ET.