After a lot of comments on my Rob blog, i've calculated the top 3 favourite Rob looks, as voted by Twifans.
So, in third place: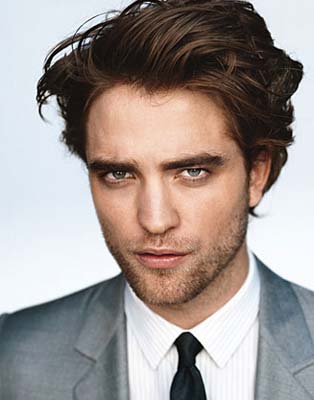 If i'm honest, i'm not a big fan of this picture. But hey, it's not up to me! Saying that, he still looks drop dead gorgeous... of course.
In second place - this most deliciously gorgeous picture. LOVE it. Definitely deserves it's place. What do you think? He looks perfectly happy and relaxed. And perfect. Anyway, enough oggling....
And...
In first place...
Mmm Robert. This shot certainly deserves its place. I love the laid back look in this one, he looks content, which is what we all want to see! I love the shirt (classic Rob) and the glasses. oh, the glasses! Pheww, he's gorgeous.... wohh, this is more difficult than i thought.... i can't keep a clear head!
And then, there are the least liked pictures from the selection. If you're anything like me, choosing a bad picture of Rob is all but impossible. But anyway, here they are, tied for last place. All three of these pictures had the least votes... sad times.
So to be honest, i really agree with these coming last. I don't particularly like any of these pictures. I think the first one is just too young, and slightly strange.. the second one speaks for itself! Although i do like a man in a uniform.... Then there's the third one. I'm not really sure why i'm not too keen on it, the smoking doesn't bother me, i think its the hair. Helmet hair.
Anyway, if you enjoyed this, keep any eye out for the next in the series - Taylor - Your Favourite Look
Other blog-series posts:
Kristen - Your Favourite Look Results