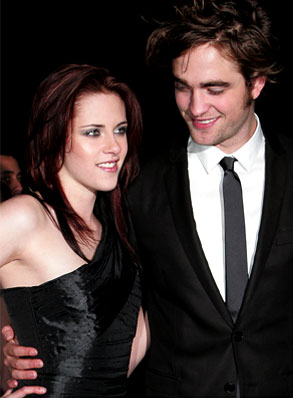 Yes i went there. LOL. This is what MTV have got to say. By the way what a good Robsten week, ey?
http://www.mtv.com/movies/news/articles/1626168/story.jhtml
'Love Bites' will get up close and personal, chronicling the relationship between Pattinson and Stewart from its early stages through their present-day reign as purveyors of Hollywood's top romance. MTV will dig into the archives to give viewers a peek at their first, very intimate audition on director Catherine Hardwicke's bed, as well as the early interview on the 'Twilight' set where the duo spoke candidly about building their chemistry. Hitting the streets of Vancouver and Portland, where the films were shot, viewers will find out what goes on when the cast has downtime and what local bars, restaurants and locations they frequent * as well as hear from the people who see them when they are off camera.