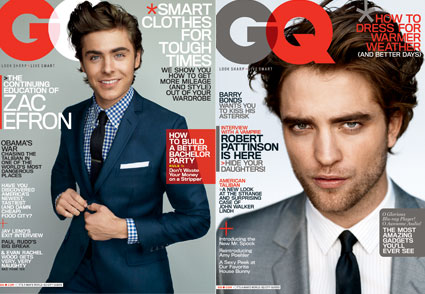 Do I even have to ask ladies?
Zac Efron is on the cover of the May issue of GQ. The two shoots were very different. Rob's was all about his tough bad boy image I mean his all scruffy. And Zac's was mostly about the glam. Although (and no death threats please) the picture of Zac shirtless on the parking meter is effin hot, Rob defiantly takes the prize for best photos.
Here is the photo of Zac I was talking about. I think we can all appreciate the hotness. And can I tell you after seeing him on SNL I have a new appreciation for him.