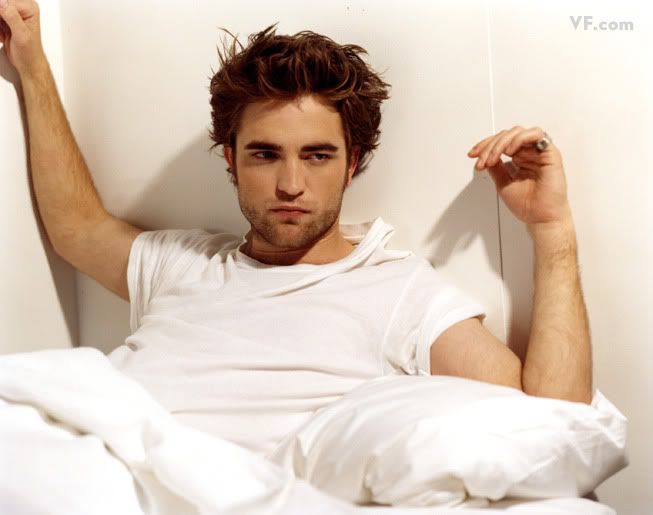 New Moon star Robert Pattinson (pictured) is rumored to be lined up to replace Tobey Maguire as Spider-Man. It was recently announced that Maguire is leaving his role as the web-slinging superhero after three movies and the franchise's director Sam Raimi is also leaving.
Robert Pattinson Spider-Man Role - To Replace Tobey Maguire?
The movie series is now going to be rebranded and will visit Spider-Man during his time at high school when it is released in 2012. Pattinson, 23, is best known for his role as vampire Edward Cullen in the hit movie series and has been linked to the part along with Superbad actor Michael Cera.
I have no earthly clue if this is real or not but I spotted it via MSN and decided to share it. I personally cannot see Rob taking on a role like this he's way to tall and thin but I'm sure GossipCop will crack this rumor wide open an find out the truth....