#3. Watching Your True Love From the Bushes
As Seen In: Twilight: Eclipse, Untamed Heart, Addicted To Love
Will Get You: Up to five years in prison.
What better way to show someone you love them than pay them a lot of attention? Even when they don't know you're paying attention to them?
If movies are to be believed, there's nothing a beautiful woman finds more adorably romantic than a young man watching her lovingly from behind a row of bushes. In Untamed Heart, Christian Slater wins Marisa Tomei's love after he saves her from two rapists who attack her after following her part of the way home from work. Which doesn't sound too bad, until you find out that he's able to carry her unconscious body the rest of the way home because he's been following her home from work too.
When she goes to his place later to thank him, she finds out he has stolen pictures of her and put them up on the wall of his Unabomber-like hovel. Creeped out, she leaves, only to wake up two days later to find that he has snuck in through a window at night and decorated a Christmas tree in her room while she slept. Of course she reacts the way any woman would: with a shriek of joy and an offer of sex.
Things aren't much different if you break into a woman's room simply to watch her sleep, or disable her car to prevent her from visiting other men, as Edward Cullen does in the Twilight movies in order to "protect" his true love Bella. Which is a good thing, because otherwise she might start hanging around with creepy dudes or something.
In reality:
Of course, a woman's reaction to your pushing the boundaries of acceptable behavior might vary according to whether or not you look like this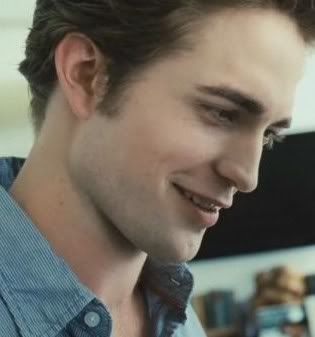 If you don't, well,
stalking is illegal everywhere
, and can become a felony punishable with up to five years in jail if there is aggravating circumstances like the victim being a minor (we're looking at you, Cullen) or if it's a repeated offense. And since women in romantic comedies usually take at least six months to recognize the true love they do indeed possess for Matthew McConaughey, that one's almost inevitable.
Of course, if you take it to the next step and sneak into a crush's dwelling to leave rose petals on their bed or some such (see Runaway Bride, where Julia Roberts breaks into Richard Gere's hotel, or 2010′s When in Rome, when an amorous street magician breaks into Kristen Bell's house to charm her with a trick) you're in for a whole different realm of legal trouble.
Penalties for
breaking and entering
vary by location and type, with the crime considered more serious if the building you break into is occupied or if the crime is committed at night. You could be looking at prison time even if the cops catch you before you can place that severed finger on her bed.