Small part of article from Ashley Greene's Elle shoot and interview...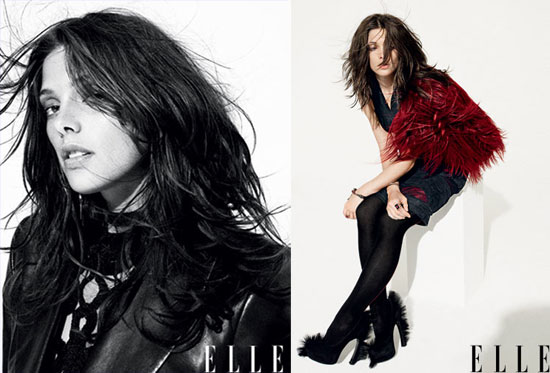 On the Eclipse cast's demanding schedule: "I've gone from zero to 60. Every one of us is working like a maniac!"
On embodying Alice Cullen: "The fans were already there. Before they knew Ashley Greene, they knew Alice Cullen, and they all had an idea of how she looked...I'm very thankful that Stephenie Meyer wrote a character that I happen to look like."
On her love of body-conscious fashion: "There's something about being a woman, being appealing, and being sexy and feeling good about yourself."