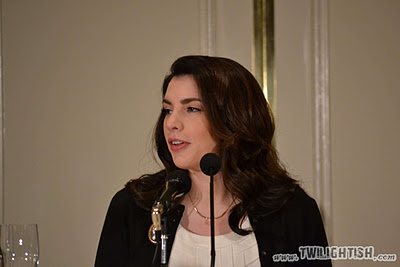 According to the press release from Amazon:
Amazon.com, Inc., today announced that David Baldacci, Amanda Hocking and Stephenie Meyer are the latest authors to join the Kindle Million Club, selling over 1 million paid copies of their books in the Amazon.com Kindle

( www.amazon.com/kindlestore ).

They join 11 other authors in the Kindle Million Club: Stieg Larsson, James Patterson, Nora Roberts, Charlaine Harris, Lee Child, Suzanne Collins, Michael Connelly, John Locke, Kathryn Stockett, Janet Evanovich and George R.R. Martin.