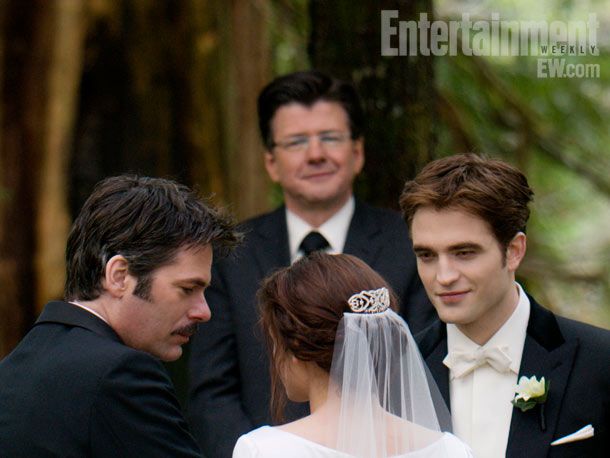 BD Part 1 Hits theaters now and it is amazing  But some scenes from the book ended up outside the film adaptation.foforks did a small list of the 10 most missed scenes in the film. 
Edward Cullen ask Bella's hand in marriage to Charlie

Bella Swan and the car "before"

Edward eating cake during the wedding

Edward Bella taking the league and playing in the face of Mike Newton

Edward preparing coffee in the morning to Bella (scrambled eggs with bacon, please!)

Dream with the newly-created

Jacob telling the story more clearly and Seth in the house of Cullen

The blonde jokes

The bowl "Fido"

Jacob taking Edward's car and going to a square trying to suffer imprinting
And for you wht you missed from the book?