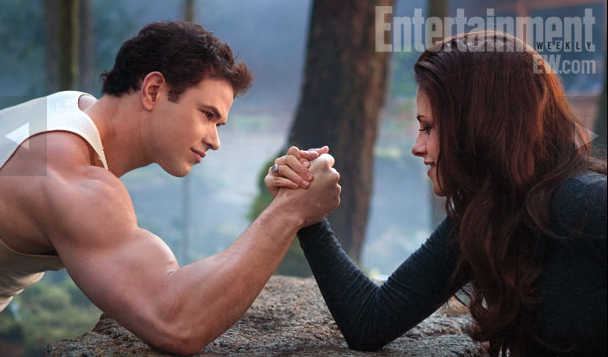 Twilight Lexicon made a small list of top 5 things that we want to see in Breaking Dawn part 2 teaser trailer on Wednesday..
Renesmee…she walks, talks, something adorable. Maybe a live action shot of the still where Bella has her hand to her cheek?
Sense of danger from the Volturi…Michael Sheen is the master of sadistic creepy with a smile. We want plotting Aro.
Two words: arm wrestling…nuff said
The new Bella and Jake dynamic…Bella chasing after Jake screaming about the Loch Ness Monster would be epic
The Edward and Bella reunion…so she opens her eyes and who is there, or really any other E&B moment will do.
So What are your picks?