So how many out there wish for a Twilight themed or even Inspired Wedding. If so, check out some of these Ideas from bridalguide. I think these are beautiful and unique ways to bring the feel of Twilight into your wedding.
1. If Your Twilight Style is Rustic & Ethereal...
The first tablescape was a collaboration between wedding planners Lina Wallace at A Stunning Affair and Heather Ham (Events by Heather Ham). Their interpretation is very true to the book: " We've seen other inspirations that are very Gothic and dark using reds and blacks, but we wanted to show our interpretation of what their wedding would really look like," said the event design duo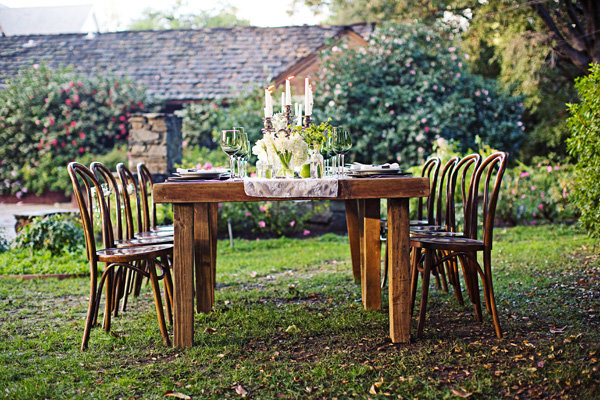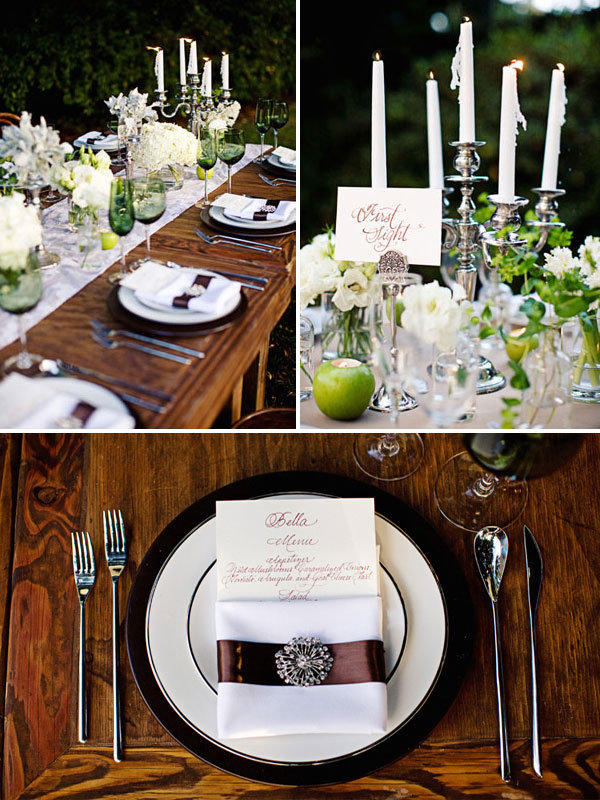 The menus have each guest's name (including Bella, Edward, Alice, Emmett, Esme, Carlisle, Rosalie and Jasper) tied with a chocolate brown satin ribbon and finished off with a crystal brooch.
The lace table runner is from Sashes for Love and you can rent the furniture, tableware and candelabras at Classic Party Rentals.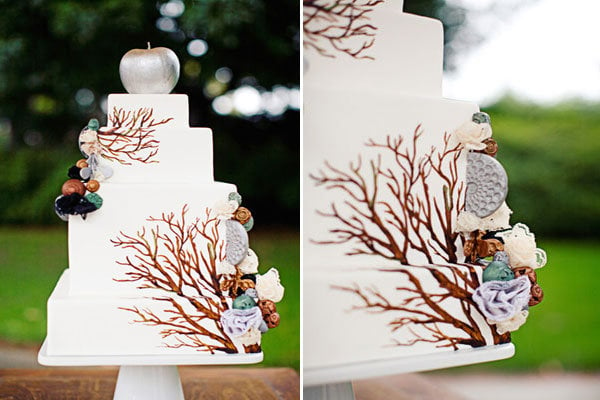 This wedding cake is ideal for autumnal brides who want to emulate the woodsy feel of Forks.
2. If Your Twilight Style is Dramatic & Glam...
Our second drop-dead stunning scene was shot by photographer Lindsey Tropf, who tells us that "due to a slight obsession" the team at Unique Designs (a custom invitation and stationery studio) created a Twilight wedding invitation, which then morphed into a full-concept design.
"The intent was not to replicate Bella and Edward's wedding, which was actually an Anne of Green Gables dress and was filled with white flowers, but to make another wedding style based on the mood and concept of Twilight," said Lindsey.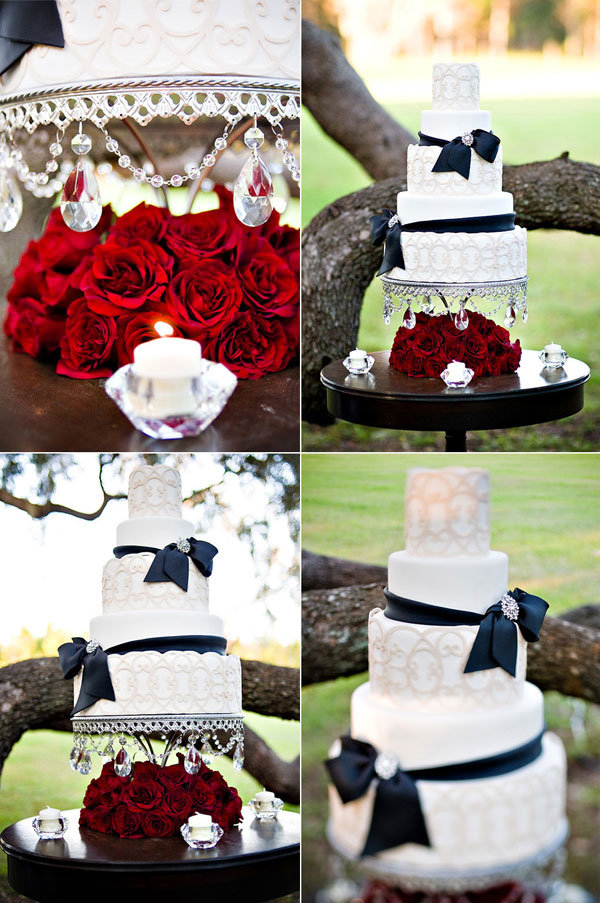 Guests will suspend disbelief when they see this high-flying cake. Smoosh it in your groom's face, per tradition, like Edward gamely did in the Breaking Dawn novel.



These are just a coupe of ideas that are Twilight inspired and for more pics and details about these go to bridalguide/twilight-weddings