There are a few things... okay a LOT of things about the Twilight movie that irritate the heck out of me. I know a lot of you share my feeling because I've read a lot fandom chatting in my online wandering. Today I want to get one of those things off my chest.
The hospital scene has many problems but I must admit that the one that truly drives me insane is this bad boy.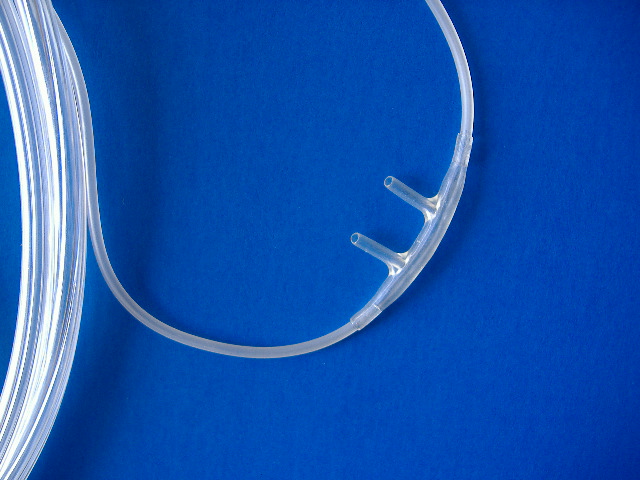 That damn nasal cannula tubing is practically covering Bella's eyes in the close up shots and half way down her cheeks in the distant shots. Seriously... how hard would it have been for genius Hardwicke to keep the placement of the tubing consistent?
Edward deserves better than staring at nasal tubing... no wonder he threatened to leave :)