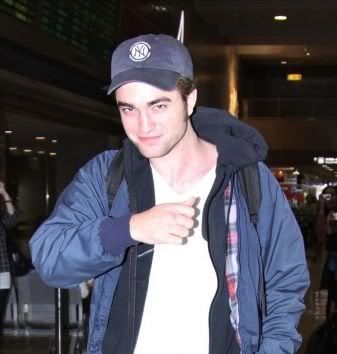 Rob took a brief moment to call Ryan Seacrest's radio show, KIIS FM, to chat a bit from the BD set this morning.

"Pattinson told KIIS FM host Ryan Seacrest that he was so far out in the wilderness that he had to use a satellite phone instead of his own mobile phone.

He also joked round a bit with Ryan: "I'm kind of sliding down a mud hill right now trying to find a place that I'm not going to get run over."

Pattinson also joked that he would "get beaten" if he revealed too much about the plot of Breaking Dawn.

He went on to discuss Water For Elephants and working with his co-stars including Christoph Waltz and an elephant called Tai.
Here are the audiofiles in MP3 of the interview:
Pt1
Pt2