Well EOnline is on to the 4th round of voting for their Celeb of the Year poll and both Robert Pattinson & Kristen Stewart have made it this far.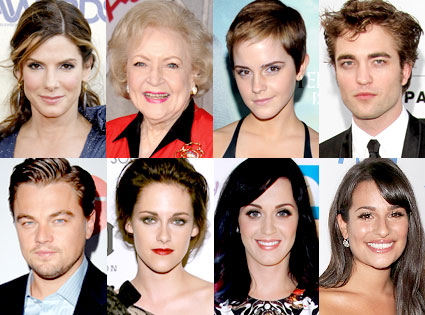 In the last round Robert beat out Ryan Reynolds (who is the sexiest man alive now People?!) and Kristen beat out Anne Hathaway.
Now it's:
4.3 Robert Pattinson vs Leonardo Dicaprio
4.4 Kristen Stewart vs Sandra Bullock
Go here to vote.