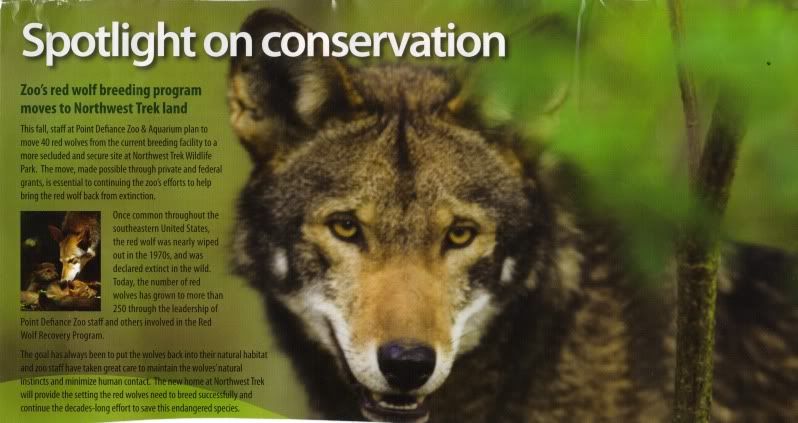 Found out this little interesting fact last night from a calender of all things. The Point defiance zoo and aquarium here in tacoma wa, is moving their red wolf population to northwest trek, a wild life sanctuary of sorts which is kick ass, and plans to help the wolves grow in population. Now this doesnt have much to do with twilight or anythign, however washington state is finally getting its wolf population back, the first sightings of a new wolf pack was seen just a few months ago, first in years.
Check the wolf sighting out here
" The Lookout Pack of the Methow Valley is the first wolf pack in Washington since the 1930s." Great news!
And here you can see more information about the red wolves info