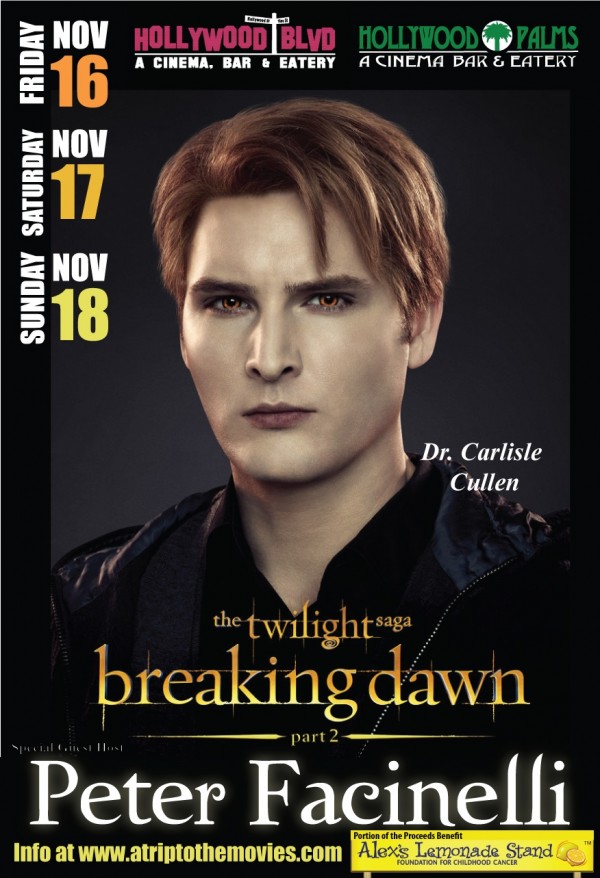 Here is your chance  if you live in the LA area to watch the final Twilight movie in the same theatre as  Twilight star Peter Facinelli ( Dr.Carlisle Cullen ) :-
 

Peter Facinelli, Dr. Cullen, will be hosting opening weekend of Breaking Dawn Part 2 at Hollywood Palms and Hollywood Blvd this November.

Hollywood Cinemas are first run movie theaters that serve dinner right to your seat throughout the film! We often host celebrity guests and are very excited about Mr. Facinelli's appearance. He will be available for autographs and professional photographs with fans before each show time – $20 apiece.

Tickets will be on sale soon at www.atriptothemovies.com.
thanks to TL