Twilight update for all twilight freaks, the designer for Bella's wedding dress had been found. He is known as Zac Posen. in the book
"
Bella's dress is described as an early 1900s design that "stepped out of an Austen movie"
the picture above is the a model
design of the dress.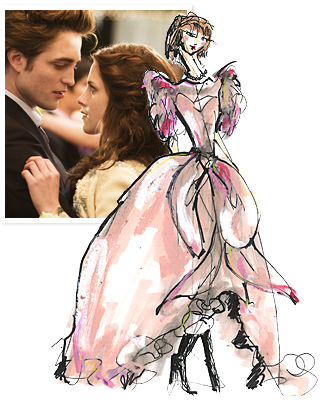 Isn't it gorgeouse!!! please comment!