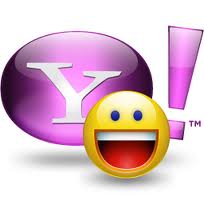 Yahoo will be sponsoring the official livestream (worldwide) of the red carpet (MTV yesterday announced that they have an unofficial livestream you can see it here ), and they will be having some amazing giveaways…EDWARD'S CAR!!!!
-Yahoo! Inc. (NASDAQ: YHOO), the premier digital media company, and Summit Entertainment announced today a comprehensive digital promotional, broadcast and content experience for THE TWILIGHT SAGA: BREAKING DAWN – PART 1.

 

"Only on Yahoo! will you find the never-before seen footage and incredible experiences that Twilight fans crave. We are thrilled to be helping build anticipation for Summit's next installment of THE TWILIGHT SAGA."




Yahoo!'s campaign for THE TWILIGHT SAGA: BREAKING DAWN – PART 1 includes a week-long promotion on the Yahoo! home page, the biggest destination on the web with more than 100 million unique monthly users*. The home page promotion includes a unique countdown clock running from November 14-17, which will be accompanied by exclusive film content. Promotional activities for THE TWILIGHT SAGA: BREAKING DAWN – PART 1 will also extend across Yahoo! Music, omg! from Yahoo! (29 million monthly U.S. visitors*) and Yahoo! Mail (94 million monthly U.S. visitors*), directing fans to this digital destination for all Twilight Saga-related content.
Yahoo! Movies will livestream the highly-anticipated red carpet arrivals at the premiere in Los Angeles on Monday, November 14, starting at 5:00 PM PT at http://movies.yahoo.com/twilight. The livestream will also include interviews with key filmmakers and talent – a premium broadcast only otherwise available to event attendees. During the live broadcast, Twilight fans will be encouraged to submit questions for the stars via Facebook. On site at the red carpet premiere at L.A. Live, Yahoo! will provide a co-branded social experience with a "Twi-Fi Lounge," with daily programming and free prizes where fans can meet cast members, mingle, and have a "wedding" photo taken with an "Edward Cullen" standee, and share their photos with their social networks.
See more information  at twilight lexicon here