Yikes! Is Robsten Going Back in the Closet?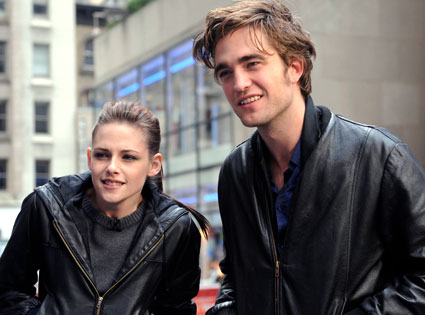 Robert Pattinson and Kristen Stewart may be finding time to hang together (and then some) up in Vancouver, but that sure doesn't mean it comes easily. While roaming up in the Couv over the weekend, we hit some of the spots Robsten & the Twilight Crew have been known to frequent during their various time up north, and even the locals have noticed a big change since the New Moon filming last March.

"[Eclipse filming] has been great for us," dishes a local witness to the R.Pattz phenomenon. "Tourism has basically skyrocketed since these kids have been up here. As a resident and restaurant manager, I've noticed this city has gotten a lot busier."

Sheesh, maybe Summit needs to start filming in America—the Pattinson Effect could help out our economy.

But back to business: You know what more people means? Less Robsten.
Readt the full article
HERE